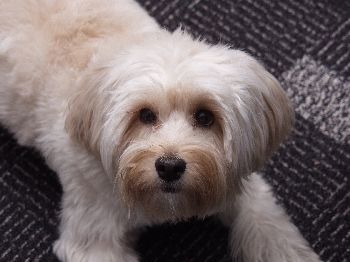 Veterinarian recommended
Specializing in hand scissoring
All breeds welcome
Located on the Northwest corner of M-36 and Chilson Roads, U Lucky Dog Pet Salon is fast becoming the premiere pet care salon in Livingston county.

U Lucky Dog Pet Salon has a sensitive, even a "picky" clientele that is well-served by an experienced and enthusiastic staff of professional all breed groomers.
Debby Kowalak and her knowledgeable staff offers a personalized approach to complete pet grooming in a clean, state-of-the-art pet grooming facility.

Unlike other grooming shops that give "cookie cutter' styling and "speed-groom" pet-after-pet, and not giving your pet the care and attention they need and deserve. We take pride in the work we do and we go out of our way to make sure your grooming visit is as stress free and enjoyable as possible for both you and your pet. 

Our years of expertise allows us to offer "breed specific" styling to your dog or cat.
You can genuinely think of us as the people who sincerely care about your best friend.

We invite you to learn more about the many ways we can benefit your pets' personality, health and appearance.